"It's enabled me to have a greater quality of life, whilst providing a vital service to the community."
Sareet Shah, Franchisee, Caremark, (East Hertfordshire & Broxbourne)


Opening a franchise with Caremark:
a unique opportunity.
Creating a business that really makes a difference
Your opportunity. Your Caremark

Caremark is an elite home care network offering a proven business model that has the potential to deliver both lucrative financial results and high-quality care services in a growing marketplace.
Here we look at the Caremark opportunity and showcase some of the many rewards and benefits for franchise owners.
We'll cover:
Health care at home is a booming market
Here are some facts and figures to show you just how flourishing the home care opportunity is....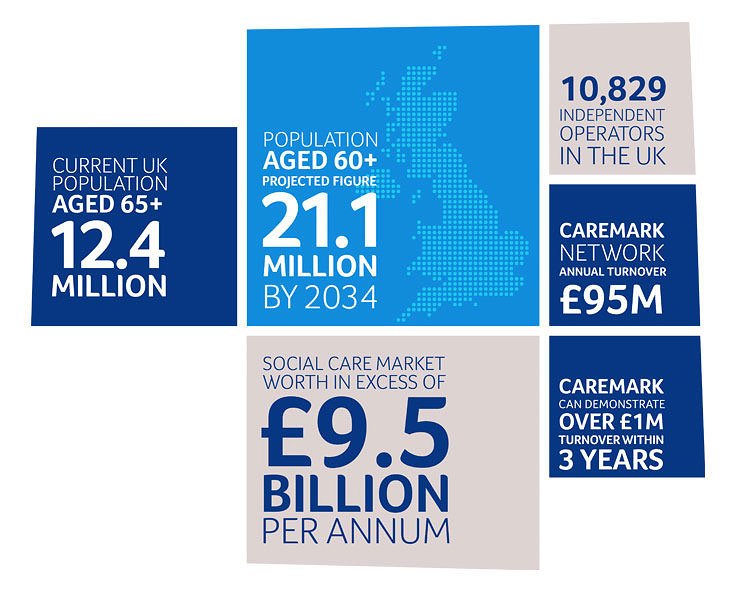 The fastest growing demographic in the UK is elderly people over 85
Over-85s to double by 2035
Over-85s requiring daily help to double by 2035
Diseases set to become more common in over 65s

According to a study carried out in 2018 by
Newcastle University and the London School of Economics and Political Science
the fastest growing demographic in the UK is elderly people over 85, whose numbers are projected to more than double by 2035.
The number of over-85s requiring help throughout the day with everyday tasks such as dressing and going to the toilet is estimated to almost double to 446,000 by 2035. And diseases such as cancer, diabetes, dementia and depression are set to become far more common as more and more over-65s will develop them in their later years.
Our ageing population will just keep on growing
65s and over to account for 26.4% of population by 2068
1 in 4 will be 65 and over by 2038
The Office of National Statistics' 2019 report
on the UK population in age groups projects that, in 50 years' time, there will be an additional 8.2 million people aged 65 years and over in the UK. This would take the UK's 65 years and over age group to 20.4 million people, accounting for 26.4% of the projected population. By 2038 one in every four people (24.2%) is projected to be aged 65 years and over.
The need for home care services
Informal adult care is worth over £59.5 billion per year
Need for adequate health care provision to increase
Informal adult care in the UK was estimated (by the
Office for National Statistics
in 2016) to be worth £59.5 billion per year, with around 2 million adults in the UK receiving such care. To cope with the growing elderly population and diseases becoming more commonplace in later life, the need for adequate health care provision will increase, with more and more of us requiring complex care and assistance with daily routines and everyday tasks.
Home care services provide:

Personal care
Companionship
Shopping
Help with mobility around the home
Food preparation and cooking
Light domestic services and cleaning
Dementia care
Help with travelling to and from appointments
Medicine prompting and administering
Live-in and respite care
Clients can include the elderly, but also people living with disabilities and/or learning difficulties, those in need of respite care, and anyone else of any age, who needs extra help and support and wishes to remain living in their own home.
Often home care agencies are commissioned to provide care to clients who are funded by local authorities, but private individuals are also increasingly paying for the home care service, leading to even more opportunities.
Our franchise model has been created to make a difference
Since establishing in 2005, we have grown from a small but perfectly formed home care company based in Pulborough, West Sussex, to an award-winning network of franchises across the UK and beyond. Our franchises focus on providing the highest levels of care to enhance the lives of thousands of clients of all ages, in over 100 regions.
A profitable business with huge growth potential
Not only can a franchise investment with Caremark make a big difference to people in your area in need of care at home, but it can also offer an outstanding business opportunity in a major growth market.





The home care industry taps into:
An on-going increase across all customer groups leading to a growth market situation.
An ageing population, with 65s and over to account for 26.4% by 2068.
Demand for more complex and professional levels of care across a multitude of areas, including the elderly, those living with disabilities, those with learning difficulties and respite services for children and family carers.
The Government's direct funded option for social care provision means clients can now choose how they spend their allocated care funds.
More people are now resorting to paying privately to fill a shortfall in publicly funded health care.
Care at home now seen as a viable and preferable alternative to residential care with multiple benefits to both individuals and care givers, including hospitals and family members.
The benefits and rewards of a Caremark franchise
Launching a Caremark franchise is a once-in-a-lifetime investment opportunity, with plenty of long-term rewards and benefits.
Here we highlight a few of them: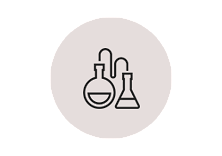 A tried-and-tested business model
With our franchise opportunity you benefit from a proven formula for business success that has taken years to perfect and allows for all possible scenarios. And what's more, our management fees are among the lowest in the sector at just 4.5% plus VAT (which is not recoverable).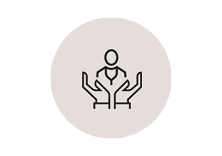 On tap assistance from experts
You'll establish your business under skilled direction with an already successful franchise model and unique access to a pool of experts, who will be there to assist you whenever you require it. You'll also receive bespoke training, giving you all the tools you need to successfully get started.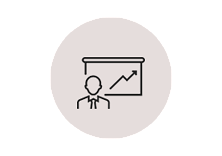 Tapping into a growing market
More and more people recognise the benefits of home care over residential care as they value the fact that it provides continuity, stability and familiarity. These benefits also extend to those living with physical and mental disabilities, making being cared for at home a much favoured option.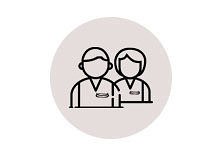 Making a difference in your area
A side from enjoying healthy financial returns you will be able to experience the priceless personal and social rewards that come from helping people to live more enriched lives and helping to change the way older and vulnerable people are cared for in the UK and in your community.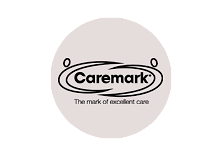 A known and trusted brand name
Most clients would probably choose a reliable, well-known business over a smaller lesser known one. With Caremark you are able to build your own trusted and reliable business in your own local community, while still being recognisable and trusted as part of a major national care company.
We want to share our experience with you
Caremark is a well-known provider in the health care at home field, with a proven track record of success. Established in 2005 we have years of experience in the industry and have already overcome the ups and downs of running a home care business.

Our tried-and-tested business model has been designed specifically to help you develop a profitable business.
Our aim is to help you at every step of the way
Our franchise team will share their knowledge and expertise, helping you to put together an achievable business plan fit for your local area and circumstances. Once up and running, you will be in the confident position of being able to manage and develop what should become a rewarding and lucrative company, delivering the high standards for which Caremark has become known.

You'll receive specialised on-going support both before and after your business is set up, and you'll become part of a community of like-minded people running similar business models in other parts of the country.



You don't need previous home care experience
With a dedicated regional support manager on hand to guide you on your franchise journey and offer assistance whenever you need it, previous experience in the home care industry is not required.
Want to find out more?
Please don't hesitate to get in touch by calling us on 01903 266392 or arrange a call back or filling out a form. A member of our team will be in touch to give you more information.
What is the earning potential of a Caremark franchise?
Let's get to the nitty gritty. How much could I earn?
Once your Caremark franchise business is established, you could achieve operating profits of between 15 and 20%. We aniticipate our franchisees should hit their break-even point by the end of the first year of trading.
And how much will I need to invest?
The franchise package is £35,000 + VAT.
In addition you will require working capital of approximately £70,000. Banks will lend 70% of the total investment required, therefore we are looking at franchisees having a minimum of £35,000 of their own money to invest in the business.

Franchise package: £35,000 + VAT
Working capital: around £70,000
Total investment approx £115,000
Need funding? No problem
We have strong working partnerships with a number of leading high street banks, including Lloyds, HSBC and NatWest, who will normally lend around 70% of the total investment required. Obtaining sufficient funding shouldn't be a problem.
A tried-and-tested franchise model
Our unique, award-winning business model focuses on delivering high-quality tailored home care and companionship services to a target market.

Our proven model will enable you to build a successful business and make a real difference. Plus, you'll benefit from expert training and advice and support whenever you need it.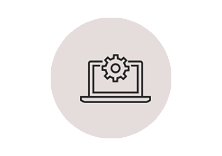 Unique access to all our assets
Benefit from assets such as the Caremark brand name, along with expert help as you launch your business. Your regional support manager will help you to develop a strategy plan, assist you in finding offices and give advice in employing a care manager. You will also be given help obtaining registration with regulatory bodies, and introduced to bank contacts so you can unlock extra investment. You'll have the potential to earn a good future income and enjoy huge job satisfaction.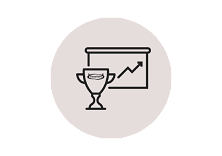 Tap into a growing marketplace
Already worth over £59.5 billion per year, the adult care market is fast expanding with one in four of the population expected to be 65 or over by 2038. This present a huge opportunity and one that is only going to increase as time goes on.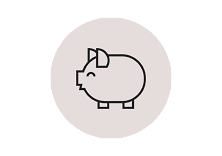 Multiple revenue streams via a variety of services
Caremark provides high-quality home care services across a broad yet specialised market with a wide range of customers, including people living with disabilities and learning difficulties, as well as respite services for children and their families.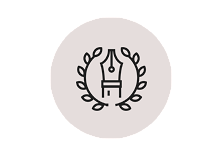 Licensing rights to your territory
As a Caremark franchise owner you'll be able to operate within your own exclusive territory of your choosing. We'll work with you to find a territory in your local area with untapped potential and then establish it exclusively for your business.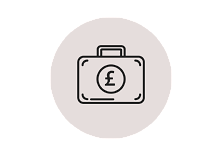 Potentially unlimited earnings
As with any business the harder you work, the more rewards you'll experience. A Caremark franchise is the same but because our model is proven you'll enjoy financial rewards sooner than if you were setting up a business from scratch.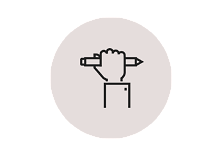 Comprehensive training from day one onwards
It doesn't matter if you're not from a medical, care or entrepreneurial background. We have the perfect blend of on-the-job experience and expertise to offer all the training and on-going support you'll need to make your business a success.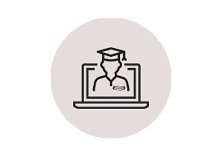 A unique e-learning model for your home care staff
As a company we strongly believe in supporting our staff to do their very best job. We regularly provide e-learning manuals tailored specifically to home care staff, ensuring your team keep fully abreast of all the latest home care practice.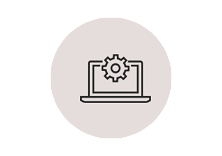 An on-going support programme
Our franchisee support programme provides you with specialised on-going support both before and after your business is set up. As a Caremark franchisee, you'll become part of an exclusive community of like-minded people, each running their own business, comparing notes, sharing ideas and experiences, and motivating one-another. The Caremark culture ensures you are supported, assisted and encouraged at every stage of your franchise.
A few thoughts from our existing franchise owners
Our franchisees come from a range of diverse backgrounds. Here's what a couple of them have said about joining the Caremark family:


"After doing our research, there was really no doubt in our minds that the only choice we would be happy with was Caremark - mainly because of the emphasis Caremark gives to care and not profit."
Richard and Emily Magrath
Caremark franchisees, North Down, Ards and Belfast


"Having visited a few franchises before I met Caremark, the difference in their approach was stark. Straightaway, the emphasis placed on the quality of care that's expected of all Caremark franchises was evident."
Abhay Shah
Caremark franchisee, Hillingdon
Do contact us by calling 01903 266392 or filling out this form if you'd like to receive our information pack, including case studies written by existing Caremark franchisees. These go into further detail about their journeys from start to launch and even cover plans for the future.
> Read about

being a Caremark franchisee

here.