"The care sector suits us as individuals as it aligns with our passion for our community"
Richard & Emily Magrath - Franchisees, Caremark, (North Down, Ards & Belfast)


How to open a home care franchise.
A simple, effective process with a full start-up package
At Caremark our goal is to make opening a home care franchise as easy, quick and efficient as possible, so you can get your business up and running within minimum fuss and start making a difference in your life and the lives of those around you.
In this section we'll guide you through the process, covering:

The five stages of creating a home care franchise
Having a solid, well-defined process for setting up a Caremark franchise is really what sets us apart from other franchise businesses and is one of the most important reasons that there are now so many successful Caremark franchises.
Our comprehensive process is so much more than just a business plan. Refined and added to over many years, it provides a step-by-step guide to get your franchise on track and thriving, from choosing your area to doing your research, employing staff and managing the ups and downs of a new business.
Here's a brief overview of how we work, broken down into five simple stages: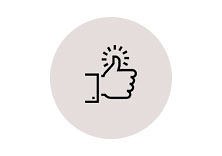 The initial meeting
Present the opportunity
Share preliminary figures
Tips on researching your market
Answer any questions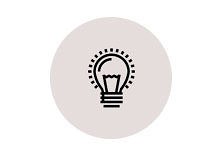 Further discussions
Discuss areas and draft business plan
Franchise finance contact at the bank
Agree territory with recruitment team
Pay the deposit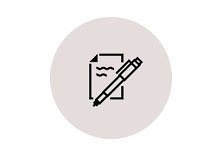 You join Caremark
Agree target signing and training date
Sign franchise agreement
Pay balance of franchise fee
Commence start-up plan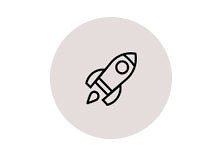 Open for business
Gain CQC or other registration
Attend training
Launch business
Access support when required
We Meet

By the time we arrange our first meeting you will already have completed the information in this confidential
form
. This will help us to evaluate your suitability for a Caremark franchise. If we feel you are, we will present the opportunity to you, sharing preliminary figures and looking at potential areas that might be suitable for you. We will also give you some top tips on researching your market and answer any queries you may have.
Further discussions
At this stage we'll be ready to discuss territories with you and help you prepare an initial business plan. Once your business plan has been completed and approved by us, we will introduce you to the centralised franchise department for the bank who will then put you in touch with the appropriate regional business development manager.

You may then need to have a follow-up meeting with our franchise recruitment team, during which you'll both agree the territory (it will then be reserved for you for a maximum of four weeks). Once all these elements are in place, we'll move to the approval stage and we'll ask you to pay a pre-arranged deposit to secure your franchise.
You join Caremark
At this point we will discuss a potential signing date when you will officially become owner of your franchise and agree a training date with you.

To enable you to join Caremark we will need you to sign and agree our franchise agreement and pay the balance of the franchise fee. We'll then hand over to the support team, who will commence a start-up plan with you. You'll then be required to prepare relevant documentation for your training and attend the pre-arrange training course at our head office.
Open for business
Before launching for business you'll need to acquire Care Quality Commission (CQC) registration (read more about the
CQC
here). If your franchise is based outside England you'll need to register to the relevant body. The
CIW
is the regulatory body for Wales, the
RQIA
is for Northern Ireland, and
The Care Inspectorate
is for Scotland.
Once you have the relevant registration you're all set to go – ready to begin your Caremark journey!
Get started by calling us on 01903 266392 or filling out this form.
Initial Franchisee Training Course

We have developed our own comprehensive support, training and development programme. As soon as you are signed up and have paid the franchise fees, we will enrol you on the course.
The CQC, UKHCA and other regulatory bodies
The Care Quality Commission (

CQC

)
This is the independent regulator of health and social care in England. As a commission they ensure that all health and social care services provide people with safe, effective, compassionate, high-quality care and they encourage care services to improve. They publish their findings, including performance ratings, to help people choose the best type of care.
Caremark is regulated by the CQC so our franchisees must register with them. We will help you with the registration process.
The United Kingdom Home Care Association (UKHCA)
This is a professional membership organisation for organisations providing home care and nursing care to people in their own homes. Members of the UKHCA need to agree to comply with the associations Code of Practice, which sets out requirements for areas including standards of care, staffing and organisational management. 

For franchises based outside England, the
CIW
is the regulatory body for Wales, the
RQIA
is for Northern Ireland, and
The Care Inspectorate
is for Scotland.
Our franchise package will provide you with all you need to know
Making sure you run efficiently and successfully
In addition to your training our franchise start-up package includes the following to ensure your business – once launched – will run efficiently from day one. Don't forget that we'll be on hand to guide you through every step of the way, from helping with initial research to launching your franchise and beyond.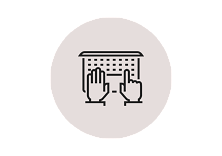 A comprehensive training programme
An in-depth training programme complete with ongoing support as required.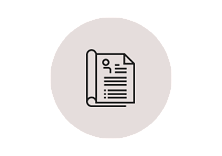 Operations manual and reference guides
Guides you'll be able to refer to whenever you need to along your journey.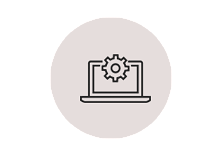 Access to customised computer software and specialised guidance in its use
We'll show you how to use our tailored IT software to keep in control of every aspect of your business.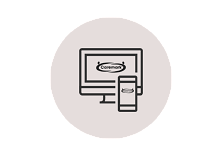 Bespoke pages on the Caremark corporate website, email and hosting
You'll need these to be able to market your franchise and as communication tools when you are up and running.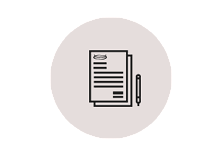 Full stationery package and marketing material
Everything you'll need to market and run your franchise, including branded stationery and logos.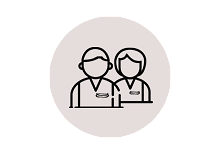 Official corporate home care uniforms
Your staff will need to wear Caremark's official corporate uniforms at all times while working for you. We'll introduce you to our ordering system so you can request uniforms as and when you need them.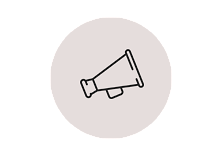 PR launch
We will support you with the planning and launch of a PR programme.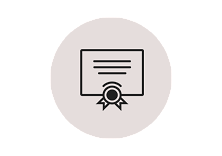 Membership of a recognised professional body
We'll help you with your CQC, CIW, RQIA or Care Inspectorate registration (these vary depending on where the franchise is based).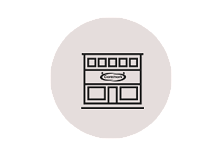 Signage allowance
You'll find all the info you need on signage in our franchise pack.
Get in touch

Would you like further information about owning a Caremark franchise?
If you would like to find out more about our exciting franchise opportunities, please don't hesitate to get in touch by calling us on 01903 266392 or arrange a call back or filling out a form.

A member of our team will be in touch to give you more information and guide you through your options.