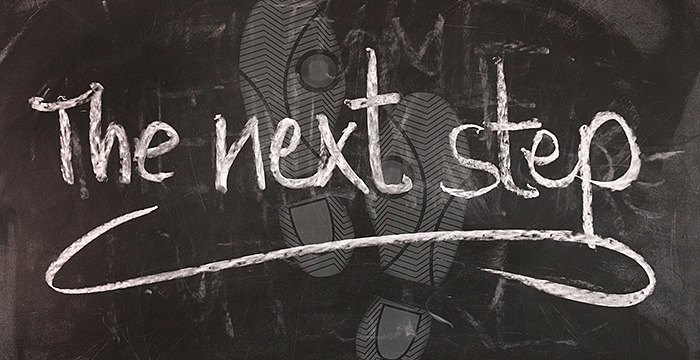 19th September 2018
Making the leap
Take charge of your career and jump into something rewardingWhen you consider we spend about one third of our life at work, which equates to about 90,000 hours over an average lifetime, it follows that we should be happy in whatever we are doing. 
Perhaps you are reading this and realising it is time for a change?  Sometimes people soldier on telling themselves that 'it's not so bad', but all the while feeling that something is missing. During the well-earned summer holiday or during the Christmas/New Year break the sense of dissatisfaction, sometimes even longing for something so much better may start to become obvious and force the issue.  It's usually at that point that people start actively looking at their options.
There is little point in going to work each day, year after year if you are feeling there is small reward for your endeavours other than a deposit in your bank account each month, however big or small that might be. 
Buying a franchise has many points in its favour, not least you can choose to go into it solo or share the franchise with your spouse or business partner.  As the business develops and grows there is also the benefit of planning for a better work/life balance that probably was not possible with your paid employment.
"A franchise is also a great way to make that leap from an unsatisfying job into an exciting business without the high risk associated with going it alone" says Annetta Doyle, Caremark's Franchise Recruitment Manager.  "If you have never run your own business before, there is much to learn and sometimes people run out of capital, energy and resources before they have had a chance to really get established. This is where buying a franchise really comes into its own. With a franchise, all the potential pitfalls have been addressed and resolved meaning that what the franchisee buys is a sound ready-made business which is available to take forward and be developed by the buyer."
This is certainly true for Caremark's proven business model. All that is needed is the right person to take that forward. Buying your own business is exciting and often the mere thought of that brings out the best in people and re-awakens skills previously forgotten.
Doyle continues: "We look for specific individuals to join our network and not everyone we speak with will fit the bill. It is important for our brand and our existing franchisees that we bring in the best possible professionals who will be successful in their own right and continue to develop the brand locally and nationally.
"They need to have a genuine interest in the care sector and wish to give something back to their local community and also be great networkers. Good communicators are essential in our business as you may be speaking with clients one day, your care teams the next and then having an important conversation with one of your key stakeholders.  So being comfortable speaking with all sorts of people is key.
"We also want people who genuinely desire to build a good business for themselves and are hungry for success. We, in turn, will guide and support them to do this, but the drive and self- belief has to be there in the first place. 
"Most people who contact us are really keen to take that step.  Plus, they know that home care is widely used or they themselves have loved ones who have experienced care at home and want to develop their own business."
Whichever way you look at it, being in control of your own destiny and working towards building a great work/life balance with a valuable business as the result of your labours is a great life plan. In fact, it may just be the best jump you have ever made.  
BACK TO NEWS