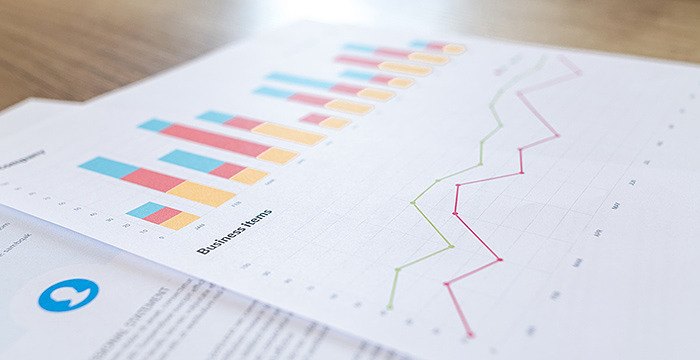 1st June 2018
Making it all add up.
Getting your financial planning sorted right from the off is key for any new business start-up.So, you're ready to take that next step. 
You've finally decided to leave the world of paid employment and start your own business.  It's an exciting time and one that requires careful planning, not least financial planning.
Becoming a franchisee is a big decision, perhaps up there with some of the other major turning points in life like buying your first home, getting married or changing your career path.  Yes, of course you need drive, ambition and vision, but also you need to be financially prepared.  No one would set off on a long journey without first plotting the route, having a clear map of where they were going and how they were going to get there.
Although working with figures is not everyone's cup of tea, it is part of being a business owner.  Therefore, you need to have a firm hold on your finances and understand how to read a set of accounts.  It is a skill which can be learnt and is essential if you are going to be able to manage and direct your business growth and feel confident in the decisions you make based on what is revealed through your accounts. 
This is where you will need to draw up a good Business Plan, which will show your projected profit and loss forecast, a cash flow forecast and a projected end of year balance sheet. It's far easier to have agreed borrowings in place in case you need some extra cash in the early days, rather than find yourself running low of funds and then moving into an expensive and un-agreed overdraft.  The good news is we're here to guide you through the whole process.    
"What is important is that your Business Plan is realistic" says Annetta Doyle, Caremark's Franchise Recruitment Manager.  "We have an excellent relationship with many of the main high street banks who are all willing to lend to prospective Caremark franchisees, subject to status.  This is because of our tried and tested business model which has enabled us to forge excellent relationships with them over the years," adds Annetta. 
So, when you think about buying your dream, start with the important things – how are you going to finance this and how do you plan to make your business grow and develop? The success or failure of your operation hangs upon these two important points. 
Let's look at two key areas:
🡆 The cost of the franchise fee


🡆 Working capital

The Franchise fee

It is customary for the new business owner to pay the franchise fee upfront and certainly at Caremark this is standard practice.  However, Caremark's franchise fee makes up only 30% of the overall investment, so if you only have insufficient cash available for this, then you will need to consider how to fund the balance.  Subject to a satisfactory Business Plan, they will consider lending up to 70% of the remaining investment.

Working Capital

This, in a nutshell, is your cash in the bank which you will need to finance your fledgling operation and pay your overheads during the early months of operation, starting you off on your business journey and getting you where you want to be. 

In order to work out your amount of working capital, this will depend on the financial calculations in your Business Plan (P & L, cashflow etc.), which should reflect your anticipated overheads for a set period, any salaries, expenditure, likely income, expected month on month growth and personal drawings etc.

Personal drawings are an essential consideration because you will still need to have some income in order to live.   It is important to factor in how much you realistically need to live on to cover all your own personal expenses until your business gets past break-even point and is moving into profit.  Banks will expect to see this within your Business Plan, so feel confident to include this. 

Once done, this will then be submitted to the bank for their consideration.  If it is approved, then you are good to go!

Remember, your overall Business Plan is an important working document and needs to be looked at regularly to see if you are keeping on track.  Having put time and effort into working out the details in it, don't be tempted to lock it away in your desk drawer and never refer to it again!  The projections in it should be compared to your current performance and together with some key performance indicators (KPIs) will give you a reasonable method of monitoring your progress and enable you to see if you are heading in the right direction.

If you remember to give as much time and energy to the financial side of your business as to the parts which you may find more exciting, then you will be on your way to building the business of your dreams and you can be confident that it will all add up.
BACK TO NEWS