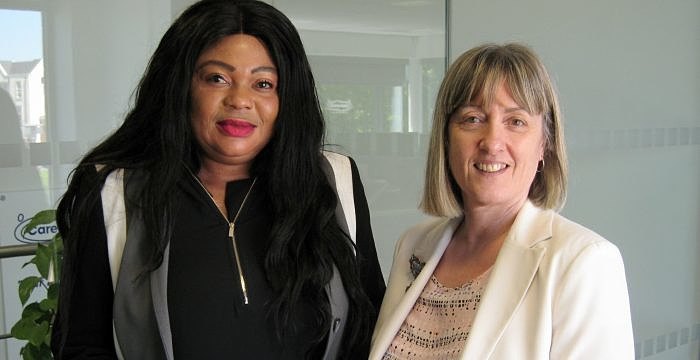 5th June 2017
Lambeth franchisee joins the Caremark Network
Christianah Akpojivi joins the network as our Lambeth franchisee.
Christianah recently completed the Caremark Initial Franchisee Training course, led by National Training Manager Lynda Godding (pictured). After two weeks learning the Caremark system, presenting her business plan to the management team and completing a final exam, she is now able to start preparing to launch her Caremark business. The first item on her agenda is finding a suitable Lambeth based office for her business.
Christianah joins the network as yet another female franchisee. We
recently calculated
that 43% of our franchisees are female, a figure which is almost double that of the national franchising average.
Best of luck with your new franchise, Christianah!
BACK TO NEWS