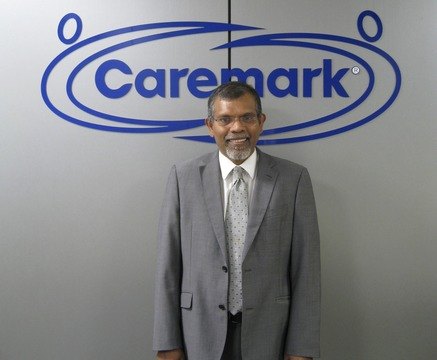 11th August 2020
Caremark (Peterborough) is open and ready for business.
Managing Director of Caremark (Peterborough) Dr Mahesh Gunasekara had this to say on confirmation of his CQC (Care Quality Commission) registration "Providing care to people in their own homes is a big responsibility: I take it very seriously and ready to take up the challenge. Along with that, I'm feeling a lot of excitement. I'm delighted to have achieved CQC registration and be able to provide high quality care in our community and I'm very enthusiastic to do so."
Mahesh has a passion for providing care and support to those who choose to remain living in their own homes and has cemented his commitment to the community of Peterborough by opening this new in-home care business. "After a long career as a Medical Doctor and Humanitarian worker, I have been heavily involved in setting up standards for provision of home care under different settings and have put this desire for the highest standards of professional care and support, backed by Caremark's systems and processes and ongoing support, at the heart of my business."
Mahesh said what attracted him to the Caremark franchise model was their vision for caring and empowering people they serve and the time tested systems among many other, but the fact it allowed him help literally anyone who needs care, making his offering socially inclusive.
"As a humanitarian worker, I've always wanted to take care of people and am passionate about social care in the community," said Mahesh. "I opened my business because I want to reach the most vulnerable people and genuinely make a positive difference to their lives''.
"Opening an in-home care franchise made sense to me from the outset because of my background in medical and social care. That, combined with the training and support I've received from the Caremark head office, means I feel very well-equipped to embark on this journey. It's a great opportunity to be more involved with helping people and to be more hands-on than I have ever been before''.
Recognised as one of the leading home care franchisors, Caremark has an award-winning network of over 120 offices across the UK and internationally, they focus on providing a truly personalised care service to people of all ages and requirements, supporting them to remain living independently at home, or with a live-in care and support worker if needed.
In addition, Caremark offers care for people who need interim support following a hospital stay, as well as care for the terminally ill.
Caremark is the epitome of home care excellence, recruiting and training all staff to meet impeccably high standards.
For more information on owning your very own Caremark franchise then click
here
. Or to find out more about the services Caremark Peterborough offer click
here
.
BACK TO NEWS