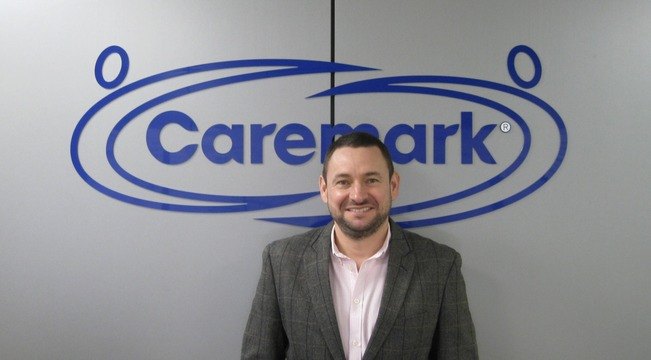 14th August 2020
Another new franchisee joins the thriving in-home care and support network, Caremark.
Managing Director of Caremark (Warwick) Barney Davis said what attracted him to the Caremark franchise model was not only because it was a family-owned British franchisor, but the fact it allowed him help literally anyone who needs care, making his offering socially inclusive "unlike other care providers I will be able to deal with the local authority and the private sector helping the elderly, disabled and vulnerable."
Barney Davis went onto talk of his recent confirmation of his CQC (Care Quality Commission) registration "I'm delighted to have achieved CQC registration. The process is understandably extremely thorough and I am really excited that, having achieved registration, we are now able to help the vulnerable within the local community. Providing care to people in their own homes is a big responsibility and one I take very seriously. The opportunity to provide support to people to ensure that they remain living safely in their own homes is hugely motivating and I cannot wait to get started."
Barney has a passion for providing care and support to those who choose to remain living in their own homes and has cemented his commitment to the communities of Warwick, Leamington Spa & Kenilworth by opening this new in-home care business despite the additional challenges created by Covid-19. "After a long career in the wine industry, I was keen to work in a more personally rewarding sector and build my own business using the commercial skills I have developed to date. I have always been driven to do everything to the highest possible standards and being backed by Caremark's systems & processes and ongoing support will enable me to achieve this"
"Care is such a rewarding area and at Caremark (Warwick) we will work tirelessly to ensure our clients continue to enjoy living in their own homes for as long as possible."
Recognised as one of the leading home care franchisors, Caremark has an award-winning network of over 120 offices across the UK and internationally, they focus on providing a truly personalised care service to people of all ages and requirements, supporting them to remain living independently at home, or with a live-in care and support worker if needed.
In addition, Caremark offers care for people who need interim support following a hospital stay, as well as care for the terminally ill.
Caremark is the epitome of home care excellence, recruiting and training all staff to meet impeccably high standards.
To find out more about the good and services Barney and his team offer at Caremark (Warwick) click
here
.
For more information on running your very own Caremark franchised business in a growing sector, click
here
.
BACK TO NEWS