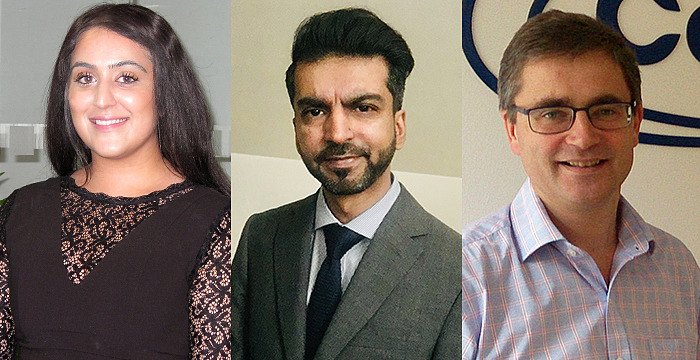 15th October 2019
Why business acumen is the key to a thriving care franchise
Launching a home care franchise can be a lifeline, a golden opportunity to swap an unfulfilling career for one that offers ambitious, caring people the chance to make a difference in their community, to own a business they can be proud of. But so often we hear that self-doubt can hold people back, especially amongst those who do not have a nursing or medical background. So, it usually comes as a surprise when we tell prospective franchisees that the most successful Caremark business owners come from backgrounds such as finance and business management!
While home care and accounting, for example, might seem like chalk and cheese, we've seen a great many talented people move on from unrelated career paths to become outstanding, energetic members of our franchise family. These 'past lives' can be extremely beneficial when embarking on a new business journey and we place great value on these transferable skills. We know that many people experience a 'lightbulb moment' – something that awakens them to what they really want from life. For our franchisees, that's the moment they realise they would be prouder and happier making a difference to their community.
So how do you go from typically numbers-driven sectors like accountancy, insurance or business management to providing the mark of excellence in care?
Natasha – accountant turned community hero

Former recruitment consultant and accountant Natasha Dhariwal certainly didn't have a career in home care in mind as she studied for her degree in financial mathematics. It was much later, after being inspired by her best friend who also runs a Caremark franchise, that she realised it was time to leave her busy role in London behind.
Since then, Natasha has combined her natural desire to help others – the reason she first left accountancy to work in recruitment – with her business acumen. Her new business, she says, has provided her with "the chance to really make a difference" and allowed her to help people more directly than ever before.
Her sound knowledge of finance and recruitment has enabled Natsasha to quickly build a solid business and assemble an expert, compassionate team. Having this stable framework in place has given Natasha the freedom to find time to become an active community volunteer and even spearhead charity initiatives. And pouring her energy into helping local people has provided her business with excellent PR and word-of-mouth buzz.
Ash – investing in the future of care

After a career in financial services, Ash Farid has put his focus on return-on-investment at the heart of his business – with his eyes firmly set on the quality of care he provides. "We get to know all our care support workers as people and we show them we're prepared to invest in their careers," he explains. "If we keep our focus on providing the best possible standards of care, the balance sheet will look after itself."
Having cared for his grandparents, who both suffered a stroke, and run a sports business that helped adults with disabilities, it's clear Ash has the caring personality that we at Caremark always seek out. Coupled with his compassionate personality, his financial know-how and desire to make a difference made him an ideal franchisee.
He jokes that his financial services background is far behind, and he doesn't look back: "When I look at the future of my business, I know my diary won't be full of meetings on golf courses!"
Duncan – an eye for opportunity

A lot of our franchisees have left careers that seemed glamourous or exciting yet left them emotionally unfulfilled.
Duncan Smith enjoyed a high-flying international career in wine sales before realising what he really wanted from life: to bring the mark of excellence in care to people in his local community.
His background as a savvy salesman meant Duncan recognised the incredible business opportunity that home care represents. While wine importing is an intensely competitive market with little room for new traders, the home care sector has extremely high demand with plenty of room for successful businesses to grow.
"We're excited about the potential to take the business to the next level, so that we can help as many local people as possible access the quality of care they deserve," says Duncan.
Our commitment 

Each franchisee came to us with two essential qualities: business experience and a true passion for helping others.
The third ingredient in this recipe for success is the training, support and proven business model that Caremark offers all its franchisees.
When we find a person who has the skills, energy and passion to become a Caremark franchisee, we empower them with all they need to excel at the helm of their new business.
From hosting residential training courses, building a supportive peer network and providing a highly experienced support manager, we leave no stone unturned in preparing our franchisees to embark on their home care business journey.
We're incredibly proud of the diversity of our Caremark network; each franchise has an unique perspective and business and life lessons to draw upon in their business journey.
Whether it's a head for numbers or a flair for HR, Caremark franchisees use their transferable skills to achieve amazing things every day. Could you be the next to use your past life to improve your community's future? 
BACK TO NEWS