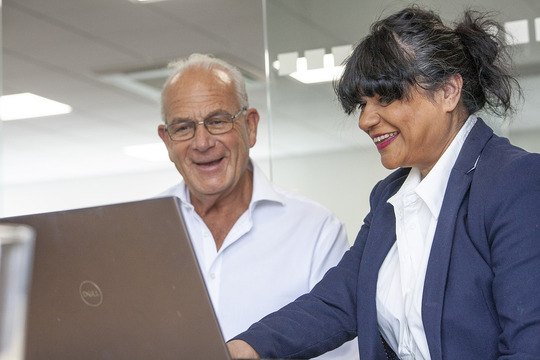 21st July 2020
What Is Business Resilience?
Business resilience is a business-wide term that comprises crisis management and business continuity.
It represents the ability of organisations to rapidly adapt and respond to all types of risks we have seen in abundance in recent times, such as natural disasters, cyber-attacks, supply chain disruptions and political uncertainty.
The in-home Care and Support franchise network Caremark have seen their fair share of these disruptions during the political uncertainty of Brexit and the current global pandemic, but unlike other franchised businesses, they have shown growth.
Caremark have shown the capacity to adapt and adjust to a new environment and new circumstances. Excelling in business resilience, planning, governance and risk management responsibility have allowed Caremark franchisees to not only survive but thrive.
Charles Folkes, owner of Caremark (Redcar and Cleveland) recently talked of the decision he made in joining the Caremark network 8 years ago, reinforced most recently because of the franchise model's resilience through the current pandemic and Brexit. "we receive a constant stream of guidance and advice from head office to alleviate anxiety and support me during this period of economic turbulence, this has allowed my business to grow in a time of uncertainty"
Caremark support is provided not only to existing but also new franchisees joining the network. With comprehensive initial training, sharing industry leading knowledge and expertise, helping them to put together an achievable business plan, our new franchisees then possess the tools to enable them to achieve their business goals.
Although you would obviously need business acumen and stakeholder management experience, you would not need previous experience in the home care sector, because not only would we assist you through the entire set up but also a dedicated regional support manager is on hand to guide you on your franchise journey and offer assistance whenever you need it.
The Caremark franchise network attracts a wide range of professionals who have the passion to have a positive impact on people's well-being in their community. If owning a business that improves people's lives appeals to you, contact us on 01903 266 392 or fill in our
contact form
.
BACK TO NEWS