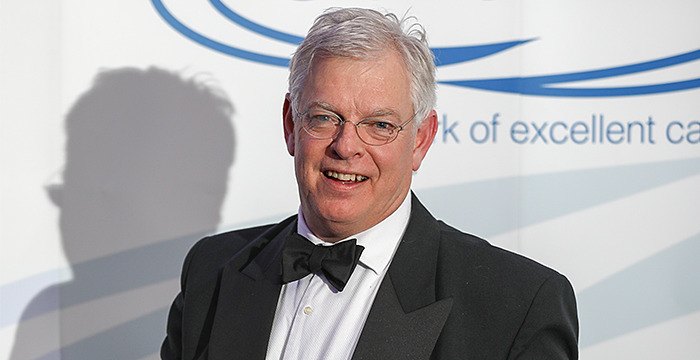 11th July 2019
Taking control of the future
Before launching his Caremark franchise in Kent, Martin worked in finance in London, making the long commute every day by train. He first considered investing in a business in the care industry after researching care packages for his own grandmother.
"I'd spent practically all of my career working in the City but I'd grown increasingly tired of living the same day, every day. I decided to leave my job and found myself looking for something to do. I wanted to start a business, but I was hesitant about some of the risks that were involved when going at it alone, so franchising seemed like a very good option. It was through personal experience that my mind was focused on the care sector – my grandmother needed care and I was tasked with finding a solution for her. It made me think more about the sector, the problems the sector was facing, and whether I could do a better job."
After researching franchising opportunities in the care sector, Martin considered various providers. He was intrigued by the level of expertise in the Caremark network and their compassionate approach to care.
"I met with the Caremark team in Worthing and was very impressed by the owner, Kevin Lewis, his ethos and his beliefs. I also met with one or two of the other head office staff and that really reinforced my belief that Caremark was a brand that I wanted to be associated with.
"I launched Caremark (Tunbridge Wells, Tonbridge & Malling) in May 2016 and my experience, so far, has been extremely positive. Buying a franchise has enabled me to achieve a better quality of life – I now spend a lot less time on trains! I've really enjoyed employing people from my local community and being my own man."
In three short years, Martin has established himself as one of the most well-respected and compliant care providers in the South East. His Registered Care Manager, Simon Rowland, who joined the Caremark team during the office's initial registration by the Care Quality Commission, has been named 'Home Care Registered Manager' at the Great British Care Awards. Martin is proud to have already built a team of dedicated individuals to support in the operations of his business.
"It's a real honour to work with people, like Simon, who have a passion for the care industry. After the experience of caring for my own grandmother, it was of such importance to me that my business makes a positive impact on the community and I can hand on heart say that it is doing just that."
With over 120 offices and a reputation for excellence, Caremark franchisees are leading providers of home care services in the UK and internationally. We support every member of our growing network to build their own success and bring positive change to their local community.
If you are dreaming of owning your own business and being in charge of your own destiny, join our network of like-minded individuals. Contact our franchise recruitment team on
01903 266 392
or fill in our
contact form
.
BACK TO NEWS