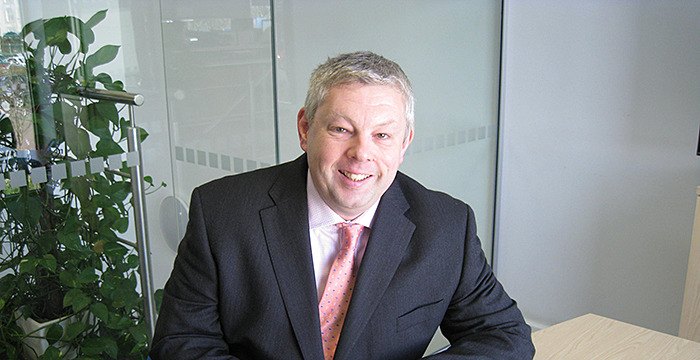 4th September 2018
Share Radio interviews Caremark's David Glover
Earlier in August, Caremark's acting Managing Director David Glover was a guest on Share Radio, the UK radio station covering all things business and financial.
Interviewed by BBC journalist and top broadcaster Sue Dougan for her "Track Record" programme, David talked about his path to franchising which began over twenty years ago and has remained his passion ever since.  He spoke with her about the obvious lack of education in franchising at school and University level.  So much so that he says 'franchising ought to be 'taught in schools' and is the perfect route for becoming your own boss.'
Sue was interested to learn how he found franchising and why he was so passionate about the industry.  During his hour long interview, interspersed with various music tracks which provided important and personal marker points in his career, David explained how he came from being ranked by the Chambers Guide as one of the leading franchise solicitors in 1996 to being a franchisee in several different brands.  
He went on to talk about how he was instrumental in setting up the Subway chain as a successful franchise before turning his talents to growing and developing the Mail Box network.  A few years after that he was appointed the commercial director of MAX Serviced Apartments and successfully launched the development of branded serviced apartment accommodation in the UK.
Sue asked him about his current role as acting Managing Director for Caremark, the Sussex based home care franchisor which he joined in 2014.  Keen to stay in franchising, he joined Caremark as Franchise Recruitment Manager overseeing the sourcing and recruitment of high calibre professionals to the franchise network before being promoted shortly afterwards to Franchise Director.
As acting Managing Director, David now leads the senior management team, using his expertise to contribute to the strategic development of the company.  His considerable legal experience means he is also responsible for all in-house franchise legal matters.
Over the years he has acquired a thorough understanding of franchising from all perspectives having been an Affilitate bfa member, a franchisor and franchisee.  As such he was appointed as the Chair for the London and SE Forum for the bfa. This voluntary role places him in an ideal position to facilitate the ongoing progress and development of franchising in the UK and in maintaining the ethical standards of the industry through the bfa.
When he's not at work, he can often be found on the cricket field either playing or umpiring!
BACK TO NEWS