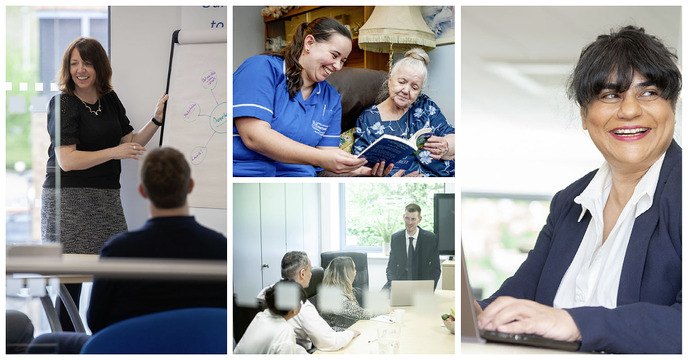 14th September 2021
Meet Caremark at the National Franchise Exhibition.
The UK's largest wholly British owned and run care at home franchisor, Caremark are delighted to be attending the National Franchise Exhibition on 1st & 2nd October, at Birmingham's NEC.
With over 110 offices across the UK already established, the Caremark franchise team will be in hall 6, on stand H100 on both Friday and Saturday with information about their once in a lifetime opportunity.
Caremark franchisees provide bespoke, high-quality care and support to people of all ages, abilities and backgrounds and there has never been a better time to invest in a Caremark franchise…
The demand for top quality in-home care is constantly growing due to the ageing population, better knowledge of fitness and nutrition, advances in medical science and many more people wishing to remain at home, as a preference to residential care. Since their launch in 2005, Caremark have steadily built upon their reputation for excellence, comfortably establishing themselves as one of the UK's leading providers of care services at home.
With an ever-increasing number of franchise enquiries, Caremark's Founder & CEO Kevin Lewis explains why establishing a Caremark franchise, within the multi-billion-pound social care industry is a better opportunity that ever before: "Our strength lies in the quality of our business model, our skilled support team and our ongoing commitment to providing the best support to our network"
Expanding on this, Kevin explained further: "Everything about the model, its effectiveness and how to get the best from it, is explained at the comprehensive initial 2-week training programme that new franchisees attend. During this training, the expert Head Office support team show every facet of the model to gain maximum understanding, enabling and equipping the new Franchisee to confidently run their new in-home care business, ensuring they are ready to provide the highest quality care, to their local community."
After this thorough training, the Head Office Support Team continue to work behind the scenes supporting the franchisees and their designated Regional Support Manager, who provides guidance on everything required to run a successful business. This includes care worker recruitment and training, compliance and so much more, helping the new business owner to run an effective and profitable care business. Whatever external market forces are at work, it's this model and support that enabled the Caremark network to grow on average over 20% through 2020 and into 2021.
On either day, once in the NEC, head to hall 6, stand H100, where you will be able to meet the Caremark franchise team as well as founder and CEO Kevin Lewis. To book an appointment with the franchise team at the event, contact 01903 266392 or email
Franchise@caremarklimited.co.uk
. Alternatively, if you would like to find out more about the Caremark franchise opportunity, visit
www.caremarkfranchises.com
.
BACK TO NEWS