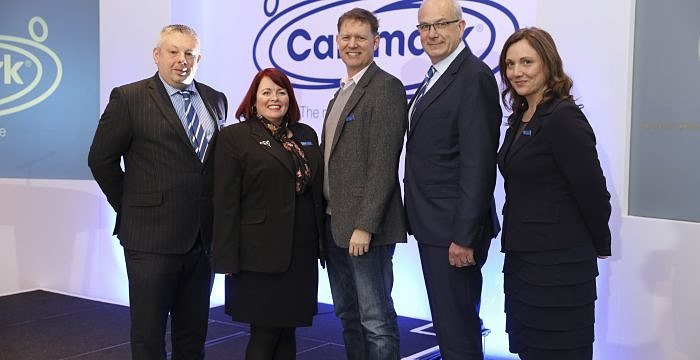 3rd February 2017
Franchisee count reaches 100 for Caremark network
Caremark continues to augment its presence in the home care market by recruiting its 100th franchisee to the network.
Kerry Dyson joined the network in January 2017 as the 100th franchisee, after leaving his previous career of journalism.
David Glover, Caremark's Franchise Recruitment Manager, commented on achieving a network of 100 franchisees: "It's a real milestone in the growth of Caremark and a testament to the robustness and strength of the model and system. This provides me with a real platform to further develop and grow the Caremark network."
Dyson successfully completed the Caremark mandatory residential training course for all new franchisees, led by award-winning National Training Manager Lynda Godding. He is now focusing on acquiring office premises in his new territory of
(Basingstoke and Deane)
and recruiting key staff. 
Joining a talented franchisee network
Commenting on his new career, Dyson said: "It's a really great feeling being the 100
th
franchisee, especially having already met some of the other franchisees at conference; it gives you a huge amount of confidence knowing how many hugely talented and like-minded individuals have gone before you."
Following registration with the Care Quality Commission which will enable him to trade, Dyson is looking forward to launching the business and offering personalized care and support services to his local community.
Caremark has enjoyed steady growth through the last 11 years with offices across the UK and the Republic of Ireland. The franchise also has an international presence in Malta and India.
Despite challenges in the home care sector, the Sussex based franchisor remains resilient. Beginning 2017 with this notable milestone, Caremark continues to attract talented professionals, keen to take advantage of the business opportunity and the growing demand for quality home care services.
BACK TO NEWS