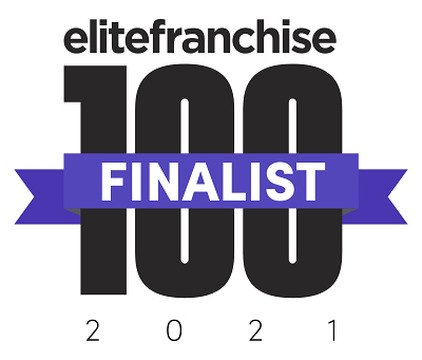 8th December 2020
Caremark named as a finalist in prestigious franchise awards.
Chosen from hundreds of entries across every sector, in-home care franchisor, Caremark have been ranked in the top 15, as finalists, having made it to position 14th overall in the prestigious Elite Franchise Top 100 (EF100) – a title they will hold for the duration of 2021.
The EF100, established in 2017 in association with HSBC, is the franchising list to watch. It recognises the sector's brightest businesses and ranks them according to a broad range of criteria; from their financial performance and heritage, to their contribution to the community and the way they embrace innovation.
The franchise industry contributes over £17billion to the UK economy and more than 700,000 people are employed in franchising across the country. Despite a difficult economic climate, the last 12 months has seen franchise brands like Caremark survive and thrive thanks to their robust infrastructures and proven business models.
"We feel that Caremark has well and truly earned their place in the top 15 of the Elite Franchise Top 100 list," said Scott English, Brand Director of Elite Franchise. "This definitive league table of the Top 100 Franchisors shows just what Britain has to offer. Each year, the ranking becomes more competitive and this year has been no exception for our panel of industry-leading judges.
"At EF100 we take into account entrants' sales and growth figures as well as the training and support systems in place for their network of franchisees. This year, brands were also judged on any measures they initiated to survive the challenges of 2020, along with ambitions and growth targets for the next financial year. Achieving this position is a testament to all that Caremark has achieved – they have consistently demonstrated a gold-standard level of franchising."
"We are very pleased to have improved our position in this prestigious list of franchisors. Throughout this challenging year our business model has proven its resilience and our network of in-home care providers have grown their businesses by on average over 20%" Said Caremark Franchise Director David Glover
The team at Caremark is proud to not only provide the highest level of in-home care for its clients but now be named as an award-winning business opportunity for ambitious entrepreneurs too.
For more information about Caremark and how you can become part of its award-winning franchise network, call us on 01903 266392, or
click here
.
BACK TO NEWS