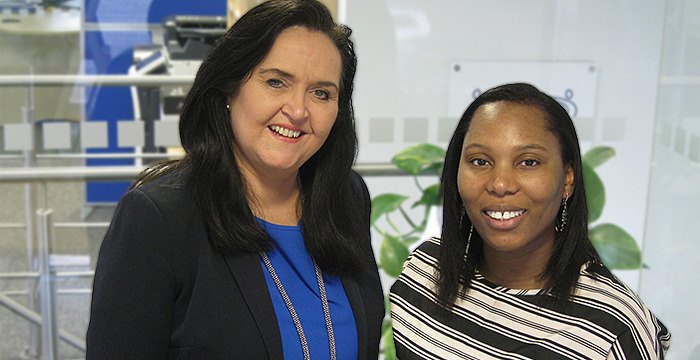 12th April 2018
Caremark home care business to open in Lewisham!
National care provider, Caremark Limited is planting another office in the Greater London area with their latest franchisee taking the south east territory of Lewisham.
Ex-banking professional Halima Duru is delighted to be the proud new owner of Caremark (Lewisham). Commenting on her new venture Halima said: "
It was a big decision for me to join Caremark moving from the banking sector and out of my comfort zone. The decision was actually made easier for me by the way I was welcomed and made to feel that I could make a difference.
"
Former NatWest Business Manager, Halima, successfully completed her franchisee training course earlier last month and is now in the process of securing office premises and will then be applying for her registration with the CQC.
Halima's background in Business Management within the banking world and her strong financial and management skills, coupled with a real desire to contribute to her local community makes her an excellent candidate for a Caremark franchise. She has always been passionate about contributing to her local community in some way and now her new business will enable her to do so.
Commenting on her new venture Halima said: "
I have always had an interest in the care sector and I'm passionate about giving back to the community in whatever way I can. I am excited to get my first client, to start my journey supporting those in need. I can't wait to get out into the community and announce loudly and proudly that I am here!
"
Halima's experience in the realm of customer service has given her a real taste and enjoyment for delivering a first-class service in whatever she sets her mind to.
"
Building positive working relationships comes naturally to me
" said Halima, a skill which will serve her well in her new business.
Caremark's network of franchisees continues to grow bringing the total of UK offices close to 100, with more talented business professionals in the pipeline, keen to explore this exciting franchise opportunity.
BACK TO NEWS