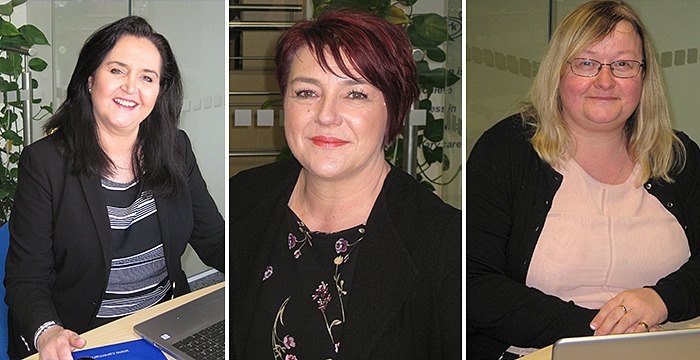 5th January 2018
Caremark further strengthens its support team with three key appointments
Caremark finished the year on a high with the appointment of three top professionals to further strengthen its field and office-based support teams:
• Annetta Doyle – Franchise Recruitment Manager
• Helen Thompson – Operations Manager (South)
• Tracy Tattam – Regional Development Manager – South Central Region
Annetta Doyle took up her post in early December, as franchise recruitment manager at the company's head office, responsible for sourcing and recruiting high calibre candidates to join Caremark's award-winning network of franchisees.
Doyle brings more than 18 years of experience to the role having worked in various sectors, including the home care industry, giving her great insight and experience in all areas of franchising.
Helen Thompson joins straight from a senior position within the British Franchise Association to take over the position of Operations Manager for the southern region of Caremark's franchise network. 
Thompson's considerable experience, both in franchising and as Chair for various franchising groups over the last four years gives her valuable experience for this key position within Caremark's management team.
Tracy Tattam has had a career grown through the care sector, having started her professional life at grass roots level, progressing through various management and leadership roles, both in franchising and care itself. She brings a level of experience and depth of knowledge essential for her new role as part of the regional field team supporting franchisees to develop sustainable, quality-driven businesses.
With the continued growth and success of Caremark's franchise network, both Tattam and Thompson will facilitate the changes to the new regional structure which includes a further region opening up and Tattam taking over as regional development manager for the south central area of the network. 
These high profile appointments bring further weight to the skilled team who support the growing network of franchisees and form part of Caremark's strategy to invest in the best possible support for their franchisees.
BACK TO NEWS