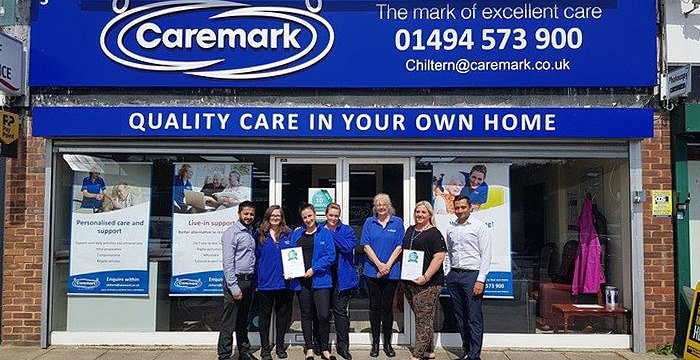 19th August 2019
Caremark franchises rated in Top 20 home care providers by clients
For the fifth year running, Caremark offices across the UK have featured in the Top 20 Home Care Awards 2019 organised by the online care directory Homecare.co.uk.
The directory is the go-to website for anyone looking for information about home care providers in their area. It lets clients leave a review on the care they received, helping others choose their provider. Each year, the Homecare.co.uk awards highlight the most recommended home care providers in each region of the UK based on these reviews.
This year,
six Caremark offices were rated in the Top 20 home care providers
:
• Caremark (Chiltern & Three Rivers)
• Caremark (Hillingdon)
• Caremark (Plymouth)
• Caremark (Redcar & Cleveland)
• Caremark (Thanet)
• Caremark (Weymouth & West Dorset)
This comes as several Caremark offices were recently rated 'Outstanding' by the Care Quality Commission, recognising the high standards of care provided by Caremark franchisees across the UK.
Charles Folkes, whose Caremark (Redcar & Cleveland) franchise is rated 'Outstanding' by the Care Quality Commission, said: "I am proud that our team at Caremark (Redcar & Cleveland) has again achieved top 20 status in the regional homecare.co.uk awards."
"This demonstrates our continued commitment to delivering an outstanding service to our customers whilst continually striving to improve in order to make a difference to the quality of life for those people we support. I am especially proud of our dedicated team of Care & Support Workers who deliver the service and are passionate advocates for Caremark."
The Caremark franchise network attracts a wide range of professionals wanting to have a positive impact on people's well-being in their community. If owning a business that improves people's lives appeals to you, contact our franchise recruitment team on
01903 266 392
or fill in our
contact form
.
BACK TO NEWS