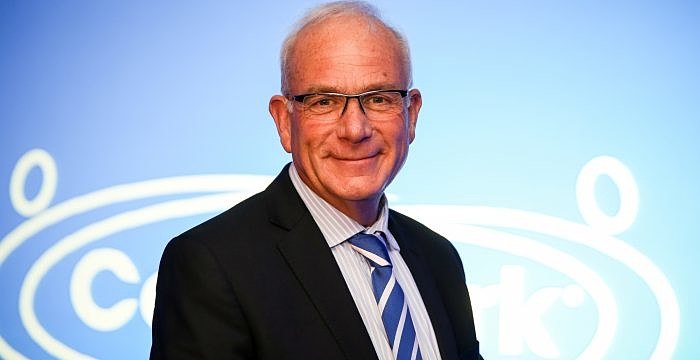 6th September 2017
Caremark CEO personally thanks Care Workers
It is not often that the head of a national home care provider feels moved to write a personal letter of thanks to care workers in his organization but then, there is a first time for everything.
Kevin Lewis, CEO of Caremark Limited, was so impressed and touched by testimonials he saw regarding three care workers from Caremark's home care office at Pulborough, West Sussex, that he immediately put pen to paper thanking them individually for their outstanding and dedicated care work.
Mariam Sebuliba, 24, Dexter Joubert, 55 and Chloe Creagh, 19, although newbies to the home care profession, each of them demonstrated they understood how to connect with and reach out to vulnerable people whilst individualising their approach to support their different clients in the best way possible.
Harinder Dhami, Pulborough's Care Manager said: "Dexter Joubert has excelled in his role. He has only been working for us since mid-June with no previous experience in care work.
"Thanks to Dexter, a client who expressed a wish of only having female carers and who had moved from one provider to another, not satisfied with the service they were receiving has been completely turned around.
"We could only take on this client if he agreed to have a mix of female and male care workers. Owing to the hard work and attentiveness Dexter showed to his client, he is now the preferred carer for this gentleman."
Writing to Chloe Creagh, Lewis said: "I understand that you have only been with us for about one month as a carer. However, you have certainly excelled as a Caremark care worker and shown great ability and compassion in regard to your clients and their needs, in particular the great work you are doing with your clients with complex needs.
"The role of a care worker is a special one and requires not only training but an ability to be able to reach out to others and treat them with kindness, compassion and respect. Caremark (Pulborough) has an excellent local reputation but this is only due to the hard work of our dedicated and professional care workers, such as you.
"Your diligence has made a real difference to someone else's life and this is wonderful.
"Please accept my sincere thanks and keep up the excellent work!"
Care work is not for everyone, but for those that do go into the profession and clearly excel in the role, it is always good to know that the job you are doing is making the client and their family happy. However when the praise comes from the company CEO himself, somehow the thanks seem all the sweeter!
BACK TO NEWS