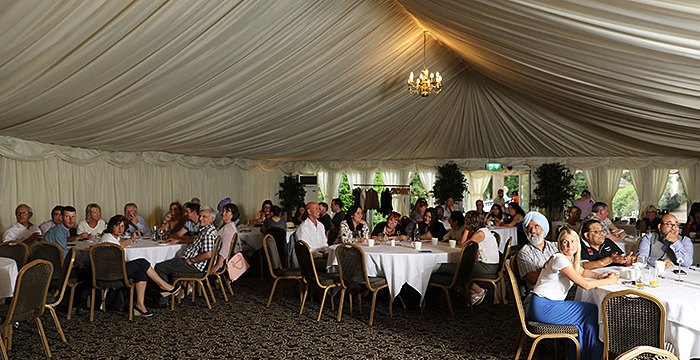 26th June 2018
Care franchisor hosts a fun social day for franchise network
There is great truth in the saying "all work and no play makes Jack a dull boy". 
However, there is no danger of that happening with Caremark's franchisees because every summer, the homecare franchisor organises a special mid-year social event at a prestigious location, aimed at bringing the network and head office staff together for a day of fun and relaxation.
The day is set aside for socialising. No business. No workshops. No presentations.
Simply a day dedicated to getting to know fellow franchisees, re-connect with the head office team and enjoy some down-time.
The New Hall hotel in Warwickshire was once again the venue for this year's event.  The beautiful grounds and rolling lawns worked perfectly for Caremark's day of relaxation and lawn games.
Business people always enjoy a challenge or two, so even on a day off, the variety of lawn games soon got people interacting with each other, and fired up the competitive spirit!
A day of fine weather meant lunch could be enjoyed al fresco and a BBQ and buffet lunch enabled franchisees to enjoy good food and refreshments whilst getting to know others in the network.
The day was rounded off with a professionally hosted and organised mind-teasing quiz which re-ignited the competitive edge.  Six teams trawled their general knowledge and battled it out for the winner's medal.
It's amazing what 'stuff' serious business professionals actually know when you put them in a room together and get them to pit their wits against each other – everything from the highbrow to the ridiculous!
Caremark's mid-year social was certainly a good way for its franchisees and staff to de-stress and enjoy some all-important time out!
By all accounts, everyone is already looking forward to next year's event.
BACK TO NEWS