""full membership of the BFA is important for retaining our long-standing reputation and credibility in the home care industry.""
David Glover, Managing Director, Caremark Limited
Home Care Franchise BFA membership
At Caremark we are proud to be a full member of The British Franchise Association (BFA), which is currently the only voluntary self-regulatory body for the UK franchise industry.
The BFA strives to promote ethical franchising practice across the UK to ensure that the franchise sector continues to thrive and grow. To become a full member you need to comply with high BFA standards and show that your franchise is reliable and trustworthy before you can pass the test to become accredited.

This strict process is in place to help guarantee that potential investors are protected from joining franchisors that may not have the financial and business experience to ensure long-term success.
Franchisee
of the Year
In 2013, Caremark (Aylesbury & Wycombe) franchisee Janis Anderson was awarded' Franchisee of the Year' and 'Female Franchisee of the Year' at the annual BFA awards ceremony.

Commenting on her success, Janis said: "At Caremark we pride ourselves on our staff, and the team excels at ensuring only the best level of service is provided for all of those we look after. I'm thrilled this effort has been rewarded and excited for what the future has in store."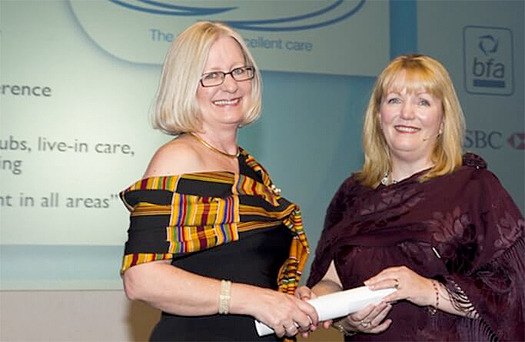 The BFA
The voice of ethical franchising in the UK
Full membership is the highest of three BFA membership levels. The two lower levels are for associate members and provisionally listed companies.
The BFA's full membership criteria covers key areas such as the franchise structure, the terms of the contract between franchisor and franchisee, the viability of the business plan and our success as a franchise to date.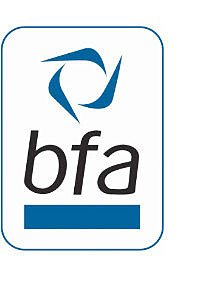 Our full membership of the BFA requires us to:
Be a well-established franchise business with a successful business plan and proven record in the sector
Have an established and growing network of successful franchisees
Be willing to allow our business structure and reputation to be examined closely by the BFA.
We value honesty and transparency. Our full membership of the BFA is important for retaining our long-standing reputation and credibility in the home care industry. It also works as a way of providing prospective franchisees with assurance that we meet the BFA's very high accreditation standards and that if they decide to invest they will have a potentially viable home care franchise.