"I've built a successful business providing the care I would want my parents to experience in older age"
Martin Steyn, Franchisee, Caremark, (Tonbridge & Malling)


What does becoming a Caremark franchisee really mean?
If you're thinking of opening up a franchise you've probably got plenty of questions, such as "what are the benefits of a Caremark franchise over another care company franchise?", and "what do you need to get started as a franchisee?".

Here we look at these questions in detail and cover a few others too.
Becoming a Caremark franchisee
The prospect of taking on a franchise might seem daunting but with Caremark's proven business model, you'll have all the support and assistance you need to launch a business that will not only make a huge difference to your life but will also positively impact the lives of hundreds of others too. What could be more rewarding?
The foundations are all in place: a business showing consistent high performance and growth; a recognised brand name with a proven track record of providing the highest levels of service; a franchise model that's evolved to counteract any potential hiccups along the way; advice and support on tap from development through to launch and beyond; and sector-low management fees.
In this section we'll guide you through what it's like being a Caremark franchise owner. We'll cover:
- What our existing franchisees think
- The benefits of becoming a Caremark franchisee
- How to get started on your franchise journey
- How to get funding
First, let's see what our existing franchisees have said about joining us
There are many reasons our franchisees choose Caremark; from appreciating our reputation within the industry to feeling reassured by our dedicated support and encouragement. Here a couple of our franchise owners explain in more detail:
"The prospect of starting my own business has been exciting. I have never doubted my decision, primarily due to the dedicated support and encouragement from both Caremark head office and the wider franchise network. I keenly look forward to the successful completion of the CQC registration and being able to officially open the doors to my business."
Raj Solanki
Caremark franchisee, Broxtowe and Erewash
"I see Caremark as a top player in the care sector from my experience. Caremark have remained consistent, delivering good quality care with consistent growth."
Sue Hills

Caremark franchisee, Mid Sussex & Crawley


If there's anything we haven't explained...
If you just fancy running things through with us - we would be delighted to have a chat.
Please don't hesitate to get in touch by calling us on 01903 266392 or arrange a call back or filling out a form. A member of our team will be in touch to give you more information.

The benefits of becoming a Caremark franchisee
Our aim is to make your journey to launching and running your own franchise as easy as possible.

Here are just a few reasons why our business model is so popular and successful: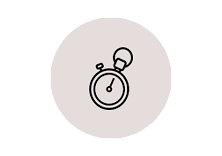 A quick way to set up your own business
You won't be starting from scratch. We've been there and done all that for you and we've honed our model accordingly. For that extra reassurance we'll be on hand with expert help and support when you need it.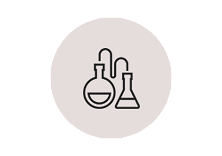 Fewer risks than with other businesses
Our robust, ready-made business plan makes franchising with Caremark less of a risk than with another company. Our well-established strategy means your business is less likely to fail in the crucial first year.
We're a name people know and trust

Caremark is a well-recognised, long-established brand with a large number of successful franchises already in full operation. Potential clients and staff will feel reassured and trust you and your new business.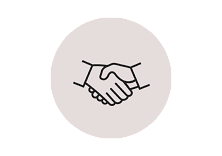 It's comparatively easy to obtain sufficient funding
When it comes to providing business loans, banks view a franchise with a good reputation as a better option than one without. If you have a healthy deposit, you should find it comparatively easy to obtain necessary funding.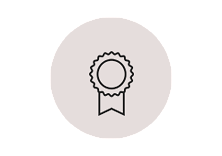 Caremark is a respectable, reputable, established franchisor

We are registered with The British Franchise Association (BFA). BFA-registered franchisors are known to be respectable, reputable, established companies with a proven business model. A condition of membership is that we have to comply with the BFA's code of ethics, which ensures and demonstrates that we are an ethical franchisor.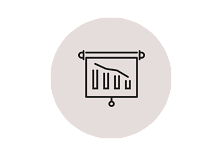 Lowest management fees in the sector
Our main competitors take upwards of 6% in management fees. Our fees are at a sector low value of just 4.5% plus VAT (which is not recoverable). That way you'll keep more of the profits you make.
How to get started on your franchise journey
Our franchise owners have previously worked in a wide range of different industries, but they all share the determination to work to a proven business model and create a successful home care business.

To maintain our excellent reputation, we want only the very best people representing our brand. To achieve this, we tend to focus on the personal qualities of potential franchisees, rather than experience within the care industry. Here are a few of the key things we look out for: A caring attitude towards others
One of the main characteristics we look for in potential franchisees is a genuine caring attitude. Along with ambition, commitment and empathy, being caring isn't something we can teach, so we want our franchisees to have it naturally. A caring attitude is one of our core business values and without it we wouldn't be in the position we are in. Ambition and determination to succeed
To start a new business having personal ambition, drive and determination is incredibly useful and important. These are the qualities that lead our franchisees to advance and accomplish their goals – they are key tools for achieving success. Entrepreneurial spirit
Entrepreneurial spirit and vision is something we actively look for in potential franchisees. It's a mindset and an approach to thinking that seeks change and challenge and isn't put off by setbacks. It's what you need to push yourself forward and improve your skill set.. Willingness to take responsibility for others as well as yourself
Although we provide all of your initial training followed by long-term support, there will come a time when you realise that you are the owner of your own business; totally in charge of your business – and, most excitingly, your own destiny. To really succeed when you find yourself in this position, you'll need to have an innate willingness to take responsibility for others as well as yourself. The commitment to set and maintain high standards
As one of the industry's leading home care and companionship networks, we pride ourselves on offering the highest levels of service to our clients. When we embark on a relationship with a new franchisee, we place our trust and reputation in the hands of our franchisee and look to them to extend and maintain our reputation and commitment to excellence.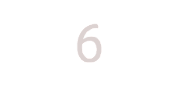 Interest in working with people in need
Our service is very much person centred and we expect our franchisees to have an underlying interest and desire to work and help people in need, particularly to help our clients lead a more fulfilled life. After all, this is the basis of our business. Excellent communication skills
Effective communication separates a good business from a great business. Not only are communication skills essential to planning, managing, marketing and promoting a business but they are also helpful for building and inspiring employees to work towards organisational goals. Good communication helps maintain strong working relationships, and employers who invest in open, clear methods of communicating with their employees will build trust, leading to increased productivity and general morale.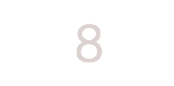 A genuine passion to be involved in the care industry
Our business provides a key community service that reflects and responds to the diversity of the clients we serve in the local area. We want our franchisees to feel a genuine passion for the care industry and to be passionate about extending that care in everything they do. That way we can work to change the way care at home is perceived in the UK.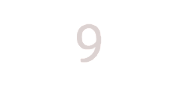 General management skills
Our franchise owners come from a wide variety of backgrounds. No business experience or particular abilities are necessary to take advantage of our franchise opportunity, apart from general management skills and a good standard of education.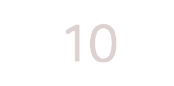 Around £36,000 available to invest
You will require a minimum of £36,000 of your own capital to invest. Our franchise package and license costs £39,750 plus VAT. On top of this you'll need a working capital of around £73,000 (although this may vary depending on the territory and personal circumstances). The total investment is approximately £120,000.
Get set, go

We want you to feel excited, energised, inspired and motivated at the opportunity of a Caremark franchise and we very much hope we've covered many of the questions you might have or the areas you might need clarification on. However, we're very happy to discuss the process with you or give you further information. Contact us by calling
01903 266392
or
filling out this form
.
We look forward to helping you take the first steps on your journey to creating a business that really makes a difference.

Franchise taxes
As a Caremark franchisee you'll benefit from a proven business model and tailored support, but you'll still have to pay taxes as a business owner. We advise seeking the help of an accountant, who will be able to tell you about the various taxes you will need to pay, including corporation tax, income tax, national insurance, and VAT.
Get in touch

Would you like further information about owning a Caremark franchise?
If you would like to find out more about our exciting franchise opportunities, please don't hesitate to get in touch by calling us on 01903 266392 or arrange a call back or filling out a form.

A member of our team will be in touch to give you more information and guide you through your options.